This post contains affiliate links.
Creating online courses as a passive business has exploded in popularity in recent years, and savvy developers are cashing in big time. Some developers have made millions with simple online courses, and this trend is only likely to grow as time passes.
The cost of college is spiralling out of control, as people are turning to alternative methods of gaining an education. The writing's on the wall, there's never been a better time to be a provider of online learning and training.
In fact, according to Forbes, the online learning market has exceeded 100 billion dollars! That's a lot of money circulating in the industry, and you can grab your own slice of it even if you think you have nothing of value to contribute. Trust me, you don't have to have any special knowledge when creating online courses!
Choosing An Online Course Topic
The first thing you need to do is figure out what you'd like to create a course about. If you have some kind of special skill or knowledge that would be the most obvious choice. But if you don't, there's nothing to worry about. You can simply choose a topic, research it carefully, and start creating online courses from there.
If you'd like to get an idea of the types of courses that are popular, you can go to Udemy (http://www.udemy.com) and start browsing. If you drill down into specific categories, you can see the bestsellers for each one. This will give you an idea of the most popular topics so you can create something similar.
Examples Of Online Courses
Art and graphics design
Crafts
Cooking
Writing
Beauty and fashion
Programming
WordPress
Online Course Profits
Website design
Video production
Word processing
Excel
App creation
There will be a lot of competition in creating online courses, so it's important to do something to differentiate yourself. You can set yourself apart from the competition by offering a different viewpoint, or some special angle on the topic that most people aren't doing. For example, instead of showing Excel for accounting, you might show how to use it to keep track of collectibles you own. Or you could specialize in vegan cooking videos rather than just standard cooking.
Naming Your Online Course
Once you choose your general topic, it's important to think of a good name for your course. This should be an interesting name, but should also contain the major keywords one might use when searching for a course like yours.
For example, if you want to teach a course on the basics of vegan cooking, you could name it something like:
An Introduction to Vegan Cooking
If you wanted to create a course on current SEO, you might name it:
SEO Basics for 2018 and Beyond
Online Course Formats
The most popular course format these days is video, and that is what I suggest you use. The main reason for this is that the biggest online course websites, where you can sell your courses, all use the video format. You can often create supplementary materials such as PDFs to go along with your video content, but video should be the main format for your course.
Don't panic!
If you feel self-conscious appearing on camera, you don't have to show yourself or even use your voice! Even if you hate your voice or have a thick accent, you can still create your videos in a number of different ways.
Online Course Video Types
Top down instructional videos
Screen recordings
Voice over videos
Subtitled videos
Videos with music
You don't have to create videos that feature a live actor or even voice to be successful, although it can help. Using these types of video formats will let you accomplish the same thing if you don't want to appear on camera.
If you want to get a good idea of the types of videos that are popular, you can always watch samples of some of the more popular courses. You'll notice that most of them do feature live individuals, but this isn't always true. Sometimes they feature voice only, and sometimes they don't include voices at all. Videos with all of the text on the screen can be just as effective, and they have the added bonus of being accessible to those who are hearing impaired.
Online Course Video Creation
Let's take a look at a few different video creation methods, and which types of courses each method is best for. If you'd like to learn more about each method, and the details of how to make videos, there are plenty of online courses and YouTube videos you can use to learn! In fact, watching them may give you ideas for making your own courses!
Live Video
Your typical course looks a bit like a classroom or news show, or uses standard video to demonstrate things. You'll see the course presenter (usually the creator, but sometimes a paid actor or partner) in front of the camera, and they present the material as though they were teaching a class in a school.
Examples of live video include:
Cooking demonstrations
Online Course Profits
Craft how-to's
Language lessons
This type of video may be the easiest to create overall, because you simply need to record it. Many people use a quality phone camera, such as an iPhone or Samsung Galaxy camera to record their videos, but sound and video quality may not be as good as it would be if more professional equipment were used. However, they're a great way to get started creating online courses on a budget.
Many people do not post-process their videos, simply uploading the videos directly from their phone or camera, but it's more professional if you add things like subtitles or enhancements.
If you want to process your videos, you can use tools such as iMovie (Mac), Adobe Premier Pro (PC or Mac), or Final Cut Pro (Mac).
Screen Recording
If you're doing courses that are more technical, such as design, programming, or other computer-based skills, you might want to use a screen recorder.
Screen recording software will allow you to record whatever you see on your computer screen—either the entire screen, or just a chosen section of it. You can demonstrate techniques while speaking, or just add text instructions to your video later. Here's a free trial of a high quality screen recording and video editing software.
Screen recording videos are most appropriate for creating online courses specifically focused on using computer or mobile device software.
Slide Presentations
If you're creating online courses that don't require live video or screen recording, you can use slides. If you've ever taken college classes, or worked in a business-oriented environment, you are probably familiar with PowerPoint presentations. You can turn such presentations into videos and use them for your courses.
You can use a voiceover for these types of videos, or just put all of the information in text format in the slides themselves. If you don't use voice, you could optionally include music, but keep in mind that not everyone has the same taste in music.
There are several good options for creating slide presentations:
Number of Lessons/Modules
Ideally, your course should contain no more than 12 modules, especially if it is on some technical subject that people may have some fear of. If your course is too long, people may feel daunted and say, "I can't do this!"
Always keep your target audience in mind, and try to create just enough modules to deliver the necessary information without being long-winded or making your users fearful that they won't be able to grasp the information.
Conclusion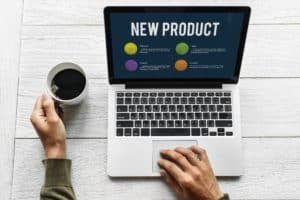 Creating an online course is a lot easier than you probably think, and it's a great way to make passive income. Even if you think you don't have a lot of skills you can teach people about, you can still research a topic and create a course.
It's actually quite easy to create a video course. You can probably learn how to create basic videos in a weekend, and a few days later, you could have your course online and making money.
You can even use free software to create your course!
If you've been looking for a way to make mostly passive income, creating courses is a great way to do it. Sure, you'll still need to promote your courses and respond to help requests and such, but this will take up very little of your time, and you have the potential to make a lot of money doing so.
The market for creating online courses is worth billions, and it's time for you to grab your share! So get out there and make it happen!
Good luck!
If you're not convinced creating online courses is for you, consider Book Publishing! Millions are being made daily in the ebook industry.
Check out our article to see how easy it can be to create your first best seller by Book Publishing On Amazon